Raise Funds to Help Find the Cure!
---
The primary focus of SPF is to raise funds to support research to find the causes, treatments and cures for Hereditary Spastic Paraplegia and Primary Lateral Sclerosis. Individuals can help organize local fundraisers. Please review the Fundraiser Event Form and contact us with your ideas! If you have any fundraising questions please email us at FundraisingforSPF@gmail.com
People are also needed to secure corporate sponsorships and help with grant applications.
How to Fundraise
---
The most effective way to get sponsorships is to ask people directly. The next-best way is a letter-writing campaign. All donations are appreciated and they add up!
Letter Writing Campaign
Make a list of everyone you know. Friends, family, co-workers, businesses you frequent and groups you belong to. For regular mail, please enclose a pre-addressed envelope for them to use.
Get started with the Sample Letter. Our sample letter makes it easy to launch a letter-writing campaign.
Email Campaign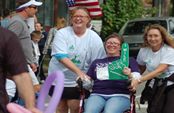 Email your friends and give them this link; https://sp-foundation.networkforgood.com/projects/22291-spastic-paraplegia-foundation for donations and have them specify your name or event.
Recruit Family and Friends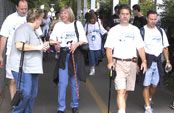 Set a fundraising goal as a group, and assign individual goals from there. Don't stop until you hit your target!
Other Suggestions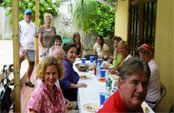 You can organize a small Family and Friends Fundraiser! Hold a bake sale, car wash or a spaghetti supper! If you have competitive family and friends, have a fundraising contest. Check with your employer, local PTA, civic or religious group to see if they can help! Or, ask your beauty salon or other service shop to hold a special day.