16th Annual California Team Walk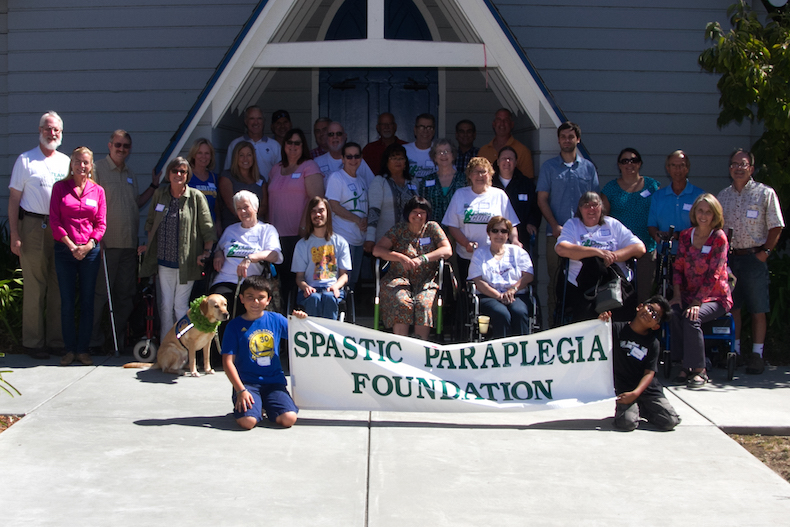 CA WALK 'n ROLL & Connection. September 24, 2016. 16th year. 37 attendees - SHARE AND COMPARE discussion after lunch while friends and family cleaned up.
It seemed people enjoyed not having to go on an actual walk or roll and we had changed up the venue and location this year and fewer people attended but money was comparable. People were already talking about next year.
The "walk" consisted for those who wanted, toured the Little Church, 1874, and Craig gave a brief history. Many more raffle items donated this year which seemed to be the highlight of the day and there was $775 in cash just for the raffle.
Attendees were encouraged to bring a raffle item or two and most did. Four members did their annual letter campaign and were Walker-by-Proxy. All four contributed greatly to the bottom line. Linda walked for the PLSers (Hank, Lee and Dave) and Jean walked for Jackie. Jean made the tags.
We have a very committed group and "members" came from southern CA, northern CA, OR and Jean from Vancouver. PLSers and HSPers really appreciate the opportunity to "share and compare" their progression from the previous year.
$35,450