SPF Talks
---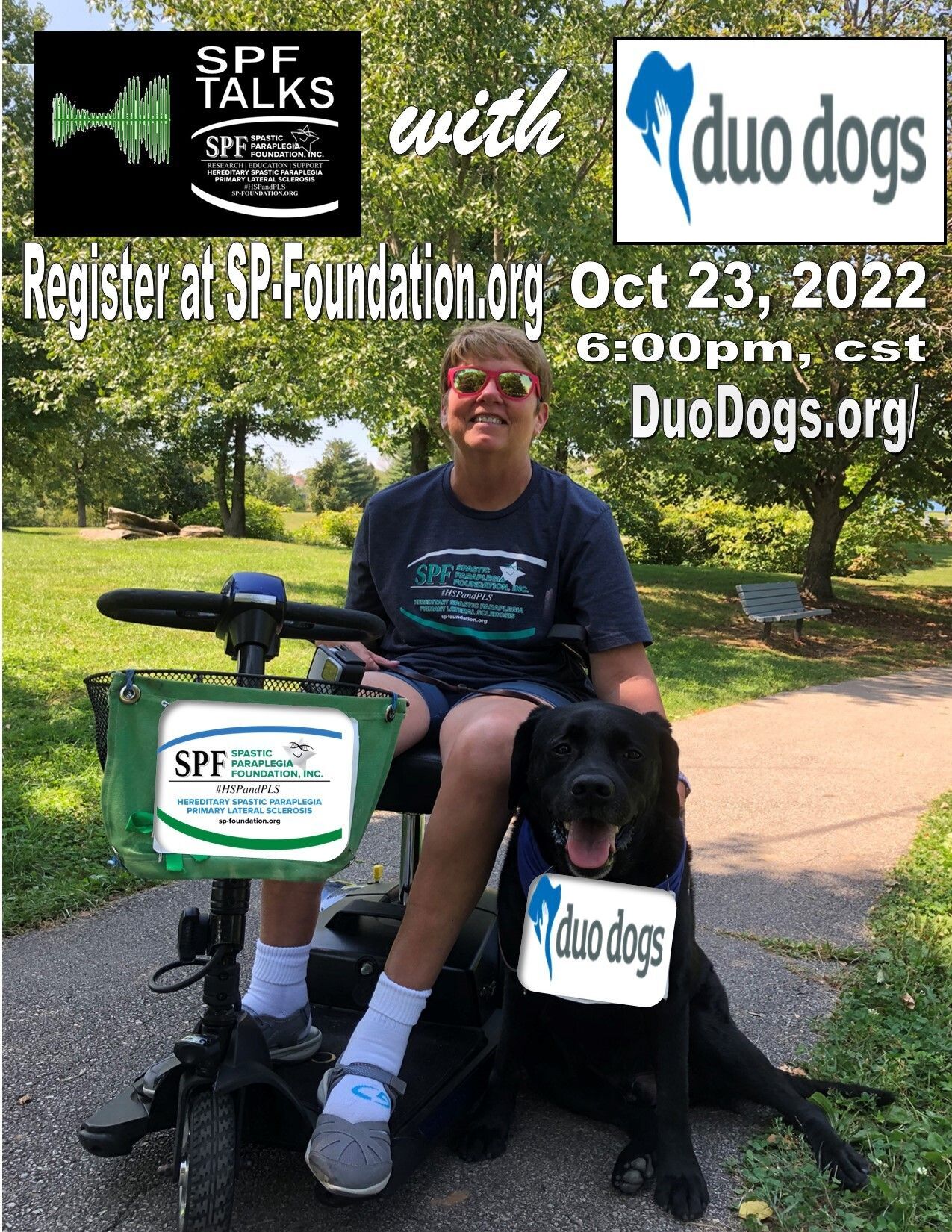 Save the date October 23, 2022, at 6:pm, CST as SPF TALKS with Duo Dogs

Duo trains Service Dogs to assist those individuals with physical disabilities. Service Dogs can be placed with individuals with multiple sclerosis, rheumatoid arthritis, cerebral palsy, stroke, as well as other mobility-related disabilities. The dogs are trained to open doors, retrieve dropped and distant objects, help with undressing, carry bags, and rise to counters — just to name a few of the skills performed. The goal of these placements is to have the dog act as an extension of a person so that they can perform those tasks that may be difficult, or impossible, because of their disability.
For more details about Duo Dogs visit DuoDogs.com
If you are in need of a service dog, please see their website to fill out a prospective client inquiry form to begin the process. If you would like to help provide service dogs at no cost to those with physical disabilities, please consider making a gift at DuoDogs.com.
Contact: Duo Dogs, Inc., 10955 Linpage Place, St. Louis, MO 63132, (314) 997-2325
Register in advance for this meeting: on the button below. 
After registering, you will receive a confirmation email containing information about joining the meeting. Should you have any questions, please contact me.
Norma Pruitt | 877-773-4483
Executive Director, Conference Coordinator
Spastic Paraplegia Foundation, Inc., 501c3
SP-Foundation.org | Information@SP-Foundation.org
---
SPF Talks on YouTube Channel