Welcome to Spastic Paraplegia Foundation, Inc.
HSP and PLS are neurological disorders affecting the voluntary muscles. The disorders are progressive and may lead to patients being unable to walk, and more. The Spastic Paraplegia Foundation is dedicated to advancing research and finding the cures for two groups of closely related, progressive neurological disorders: Primary Lateral Sclerosis (PLS) and Hereditary Spastic Paraplegia (HSP).
Learn about our process to fund research for HSP and PLS here.
---
SPF Vision
The day when all individuals with HSP or PLS are diagnosed, treated and cured.
---
Celyna Rackov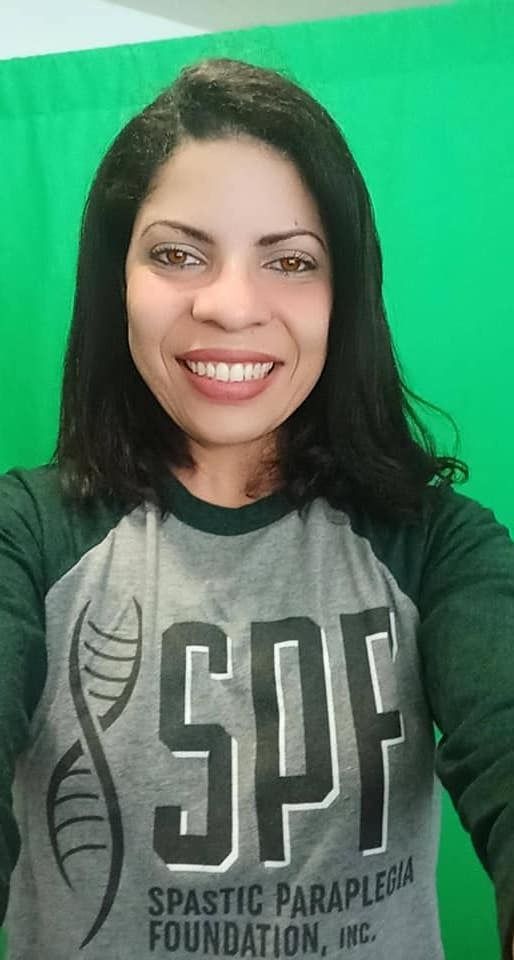 I received my HSP diagnosis in 2009, after more than 20 years trying to get a diagnoses.  Seeing the term "neurodegenerative disease" in the diagnoses was unsettling. I knew my symptoms were getting worse; but in the beginning, I could not embrace this reality.
One of the main reasons for my fear and uncertainty was a lack of information about my disease.  Being from Brazil, I first looked for information in Portuguese.  Whatever information I was able to find was vague and not of much help.  After some frustration, I tried to research in English and I found the Spastic Paraplegia Foundation website, where I would begin to read more accurate information about HSP; and SPF also gave me Hope. 
The Spastic Paraplegia Foundation became an inspiration for me and my friends with HSP and their relatives to create a group within Brazil (ASPEC Brasil), where people with spastic paraplegias and their relatives could go for information and emotional support. In 2020, I became SPF North Texas Co-ambassador, which I enjoy very much.  It is an honor to be a volunteer at the Spastic Paraplegia Foundation. 
Celyna Rackov is from Brazil and since 2016 she has lived in Texas with her husband and step-son (an Army soldier stationed in Kentucky). She currently works as a professor of Chemistry at a Dallas College.
News & Announcements
---
Spastic Paraplegia Foundation - 1605 Goularte Place - Fremont CA 94539-7241 Ph: (877) 773-4483 
We are a non-profit corporation under section 501(c)(3) of the U.S. Internal Revenue Code, EINTax ID#: 04-3594491
---