Welcome to Spastic Paraplegia Foundation, Inc.
HSP and PLS are neurological disorders affecting the voluntary muscles. The disorders are progressive and may lead to patients being unable to walk, and more. The Spastic Paraplegia Foundation is dedicated to advancing research and finding the cures for two groups of closely related, progressive neurological disorders: Primary Lateral Sclerosis (PLS) and Hereditary Spastic Paraplegia (HSP).
Learn about our process to fund research for HSP and PLS here.
---
SPF Vision
The day when all individuals with HSP or PLS are diagnosed, treated and cured.
---
My name is Manuel By Cristina Di Maggio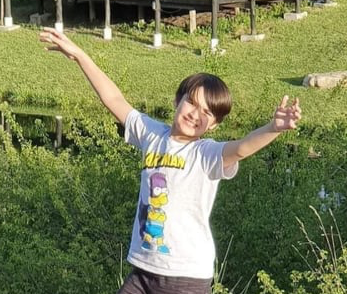 I am from Argentina and I am 11 years old. Two years ago I was diagnosed with Hereditary Spastic Paraparesis. It is a disease that progressively affects the muscles of my legs with muscle spasms (spasticity). After genetic analysis, they determined that I have type SPG5A that affects 1 / 1,000,000 people. There is no cure, only kinesiological treatment and the help of drugs for spasticity (baclofen).
It is difficult to live with this disease as a child, you need a lot of family support and psychological help. Sometimes I get very angry, I can't understand how to play soccer and run like any child happens because I have pain, I fall and have clumsy movements. Currently, doctors and researchers in my country are looking for a drug that slows down and even stops the disease.
In my family, we have a lot of faith that this will be the case.
WITHOUT INVESTIGATION THERE IS NO KNOWLEDGE
WITHOUT KNOWLEDGE,
 THERE IS NO TREATMENT
WITHOUT TREATMENT THERE IS NO CURE.
 
News & Announcements
---
Spastic Paraplegia Foundation - 1605 Goularte Place - Fremont CA 94539-7241 Ph: (877) 773-4483 
We are a non-profit corporation under section 501(c)(3) of the U.S. Internal Revenue Code, EINTax ID#: 04-3594491
---