Incontinence
On January 29, 2023, there was an SPF Talks on Incontinence. Below is a couple of videos on YouTube and other helpful documents.
---
This a GREAT video on Urinary Incontinence. There are 2 types of urinary incontinence (Stress and Urgency), each of which has there own set of risk factors, clinical features, and treatments.
The video is on YouTube by a doctor at the Duke Raleigh Hospital. It is 42:19 and was presented on May 23, 2013.
---
SPF Talks on YouTube Channel
View all of the past SPF Talks on the SPF YouTube Channel.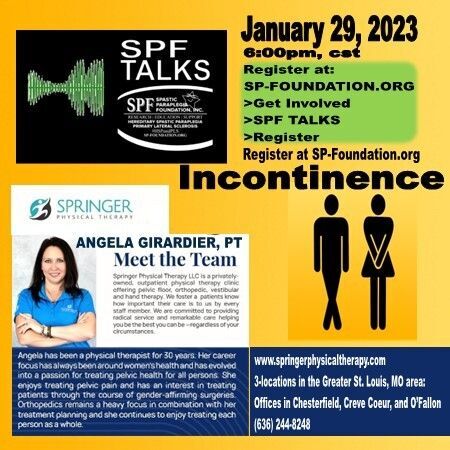 ---
Also see documents below for Pelvic Floor Home Program and Exercises
---